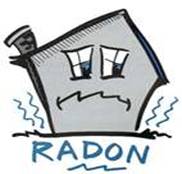 WHAT IS RADON?
Radon is a natural occurring radioactive gas that has been found in homes all over the United States.  It comes from the natural breakdown of uranium in soil, rock, and water and gets into the air you breathe.  Radon typically moves up through the ground to the air above and into your home through cracks and other holes in the foundation.  You cannot see, smell or taste radon.  When you breathe air containing radon, you increase your risk of getting lung cancer.  In fact, the Surgeon General has warned that radon is the second leading cause of lung cancer.  Currently, Nebraska is rated as having the fourth highest levels of radon, and Iowa is number one.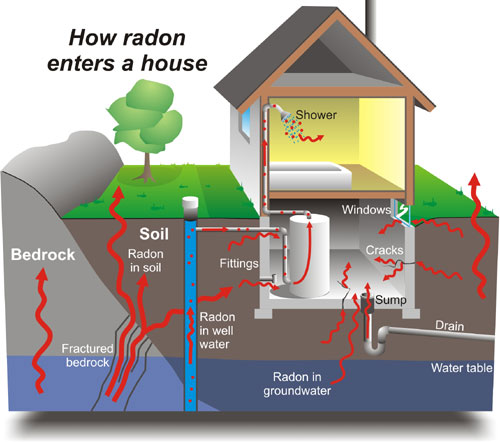 SHOULD YOU TEST FOR RADON?
Yes!  Any home can have a radon problem.  This means new and old homes, well-sealed and drafty homes, and homes with or without basements.  Nearly one out of fifteen homes in the United States is estimated to have elevated levels of radon.  Do not rely on radon tests taken in other homes around the neighborhood.  Homes that are next to each other can have different radon levels.  The only way to know your radon level is to have it tested.    
HOW DO YOU TEST FOR RADON?
Cornerstone uses only active radon testing devices.  These radon machines are extremely accurate and are calibrated every year through a certified company.  When testing a home, we follow strict EPA and state guidelines for every test.  We place an active radon machine in the lowest livable space in your home and it will take a reading every hour.  A minimum of 48hrs is required for all tests.  At the end of the test, Cornerstone will provide you with a detailed print out on the radon level in the home.
REDUCING YOUR RADON LEVEL:
If your home was tested for radon and had high levels, it can be reduced. Even high levels can be reduced to acceptable levels.  Independent contractors can be hired to install a radon mitigation system which will reduce your radon level.   Cornerstone does not install radon reducing systems, as this would be a conflict of interest.  
RADON LINKS: